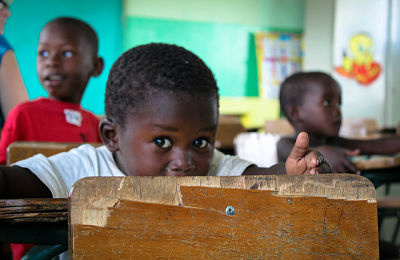 CLICK BELOW TO VIEW OUR KY DERBY EXPERIENCE 🙂
In 2017 & 2018 Van Zandt teamed with GO Ministries as their Creative Director.  GO partners with over 100 indigenous Christian pastors and leaders, feeding over 1,000 children a hot meal six days a week through one of nine nutrition centers.  They offer education to over 600 children through their primary school and partner with over 30 churches in the Dominican Republic and Haiti.  They also facilitate 12 sports leagues with at-risk youth and offer medical aid to the poor through a daily medical clinic. GO Ministries has over 20 full-time missionaries and staff. Van Zandt teamed with a design firm to entirely redo GO's website – which was no small feat.  This site had page upon page of copy that needed to be written and edited – as well as a radically different functionality and design that were necessary to be implemented with all the details that come with this.
Van Zandt and his 11-year-old son also volunteered with GO Ministries at The Kentucky Derby in 2018 to sell their officially branded merchandise in order that GO Ministries receive a portion of the profits.
What a phenomenal experience to help out children in need!