With Van Zandt
Both Brands and Consumers Win
Van Zandt specializes in creating digital, film, guerilla, print, radio and TV content that educates and entertains consumers in order to keep their attention long enough to market a product or service.
The Virtual Zeitgeist of Van Zandt
Valiance in fighting mediocrity and standing up for awesomeness.
Zealous work ethic for clients, audience, friends, family and God.
Virtue in business, i.e., practicing good old-fashioned integrity.
Zany rollicking joy in all of life.
Vital strategic messaging resulting in phenomenal work and ROI.
Zillions of adventures that make for great inspiration, which makes for great creative.
Victorious, vehemently vivacious, valuable creative.
Zilch excuses.
"Jeff, I am literally blown away. Brilliant. I couldn't have said it better. You truly got my voice down. I have no notes and anyone who knows me knows that is a first. It's perfect. Go with it and thank you. If I ever run for office you are hired as my official speechwriter. Happy holidays. I'm telling my wife that I am blown away or in the words of George, 'I am speechless. I am without speech'."

− Jason Alexander
"Jeff Van Zandt's creative concepts and videos for Cinsay directly resulted in increased revenue in the millions. I highly recommend Van Zandt's services. I've genuinely never met anyone who works more tirelessly for greatness."

− Brent Almond, Chief of Production, Cinsay Inc.
"While some creatives are stumbling around down in the weeds, Jeff is surveying the whole forest from his unique, big-picture perspective at somewhere around 10,000 feet up. He works hard, thinks fast and wins awards but somehow manages to remain humble. Which actually isn't that hard for him because he's a really nice guy and a good person. And a heck of a good writer."

− Tony Beard, Chief Creative Officer, PriceWeber.
"From the first day Jeff started working with us, you could feel his presence in a big way. Yes, he started bringing great ideas and solutions to all of the projects he was working on. The guy is extremely talented. But even more importantly, he brought a tremendous amount of positive energy to every room he stepped into. This is a very tough business. It can be mentally draining on everyone involved at times. But no matter what challenge was in front of us, Jeff always seemed to be ready to go with a smile."

− Chris Jacobs, Executive Creative Director at Cramer-Krasselt
"Jeff is without exception the most prolific creative I've ever met. He cranks out great work by the truckload. Jeff is also one of the most passionate creatives I know, winning over clients and colleagues with his energy, enthusiasm and rather distinctive laugh."

− Gary Sume, Creative Director at Richter7
"Jeff's book and reel say it all. It's uniquely absent of spec work with snappy jokes. His ideas are big, and his follow-through is even bigger. You could hire a writer for headlines and copy, or you could hire a creative who leads teams and wins awards across all media, including long-form film. That takes ambition and resourcefulness. But it's his deep experience in advertising that makes this kind of ambition actually executable. He has done it all — for the whole spectrum of clients and agencies – and done it successfully."

− Jacques Oury, Creative Strategist at Ogilvy & Mather
"Jeff, I really do want to acknowledge the outstanding contribution you've made to The Jupiter Drawing Room in the time you've been here. Your enthusiasm is infectious and your willingness to want to get involved in as much as possible is inspiring. The fact that we presented seven different ads on Nike Rugby and six of them were written by you serves to illustrate my point. I am really glad that you've helped us in the creative department and I thank you for the commitment you've shown to The Jupiter Drawing Room."

− Graham Warsop, Executive Creative Director, The Jupiter Drawing Room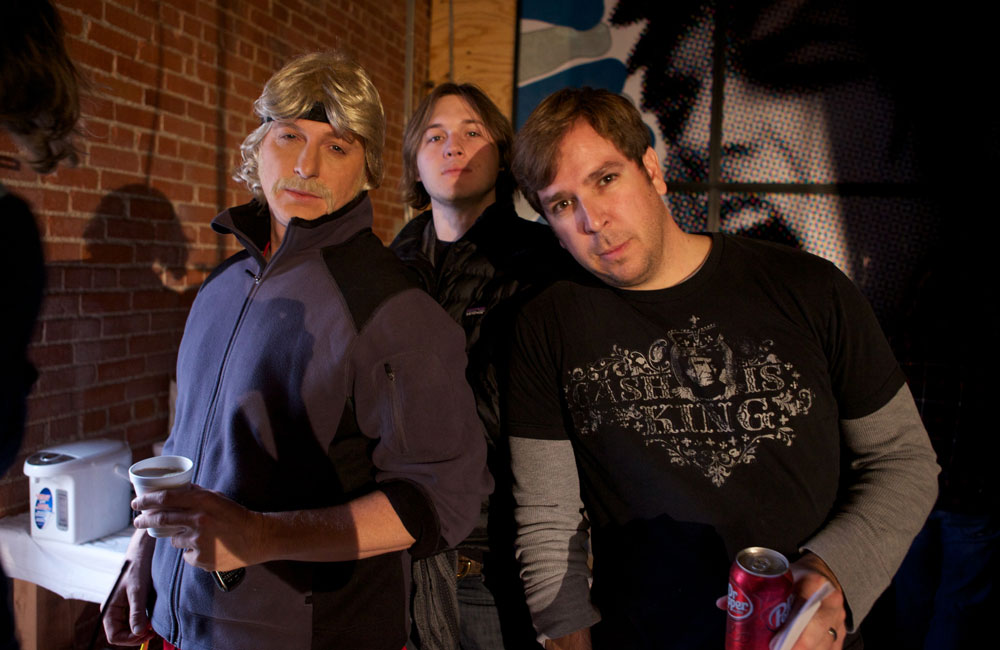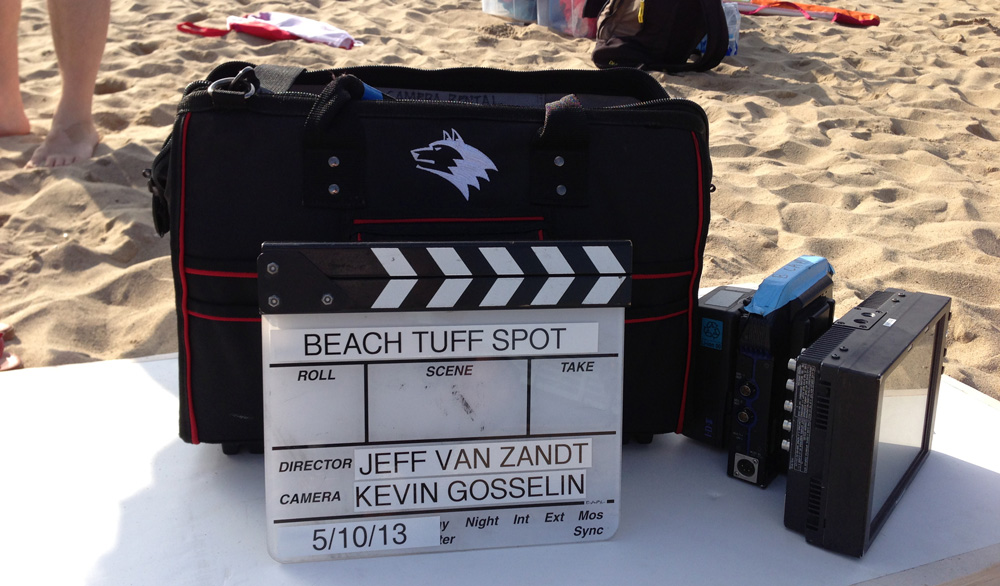 Jeff Van Zandt is a passionate writer and leader with a plethora of international and stateside experience who loves generating big ideas and is prolifically creative in all mediums.
Van Zandt has lived in 17 US States, 5 Countries, and has ideated, directed, and produced digital, film, guerilla, print, radio and TV content for just about everyone on Earth except for a few of the lost tribal groups in West Papua, New Guinea.
Van Zandt has also had the opportunity to work with some of the most creative Ad Agencies and Brands on Earth. Speaking of which, while Van Zandt was writing on Nike in South Africa, he had the pleasure of following in his father's FBI Hostage Negotiator footsteps, when he talked an Art Director into giving up a .38 he pulled on an Intern at an Agency party. (Art Directors = Danger)
Van Zandt's not afraid of danger though, because not only has he survived hiring a guide on the Zimbabwean black market to go whitewater rafting on the Zambezi River through 15 foot waves during high water season in Zambia, he's also made it through being the late, great Michael Jackson's bodyguard for a day at Disney World. (Van Zandt = Invincible)
Van Zandt's work has been celebrated in award shows spanning the globe, and his diverse portfolio includes co-writing and producing the award-winning documentary film "Reinforcements" as well as writing several screenplays including Greenville, Man After God and The Sapphire Cross.